Today we travel to a future where celebrities construct their own cities for you and I to live in.
Guests:
Further Reading: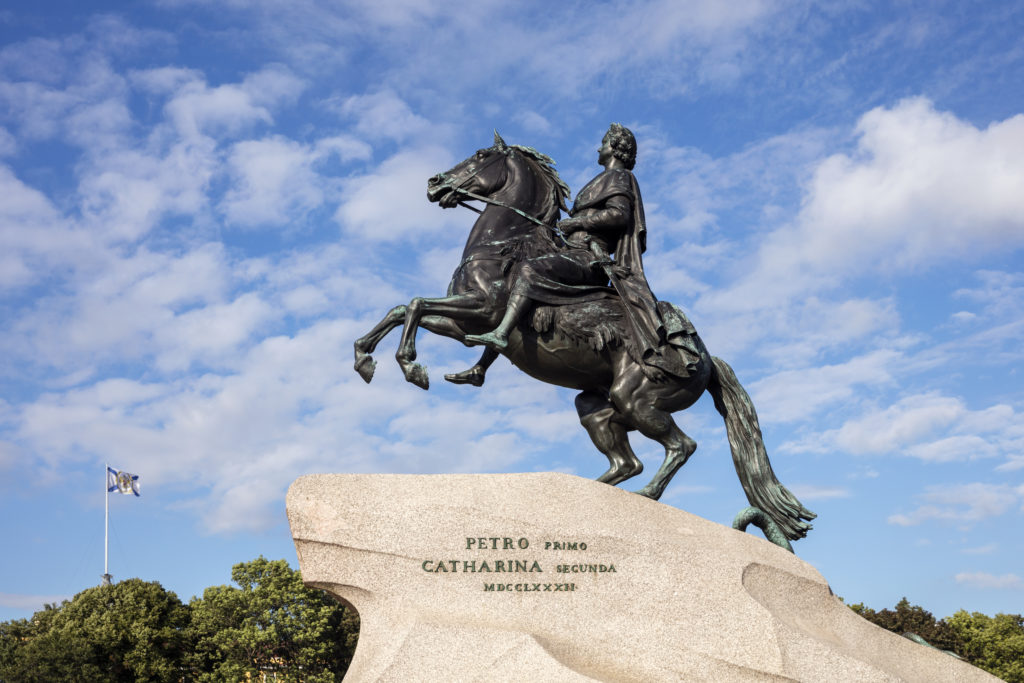 Flash Forward is produced by me, Rose Eveleth. The intro music is by Asura and the outtro music is by Hussalonia. The episode art is by Matt Lubchansky. Our Lovechild tour guide was played by Gina Delvac.
If you want to suggest a future we should take on, send us a note on Twitter, Facebook or by email at info@flashforwardpod.com. We love hearing your ideas! And if you think you've spotted one of the little references I've hidden in the episode, email us there too. If you're right, I'll send you something cool.
And if you want to support the show, there are a few ways you can do that too! Head to www.flashforwardpod.com/support for more about how to give. But if that's not in the cards for you, you can head to iTunes and leave us a nice review or just tell your friends about us. Those things really do help.
That's all for this future, come back next time and we'll travel to a new one.
FULL TRANSCRIPT BELOW
▹▹ ▹▹ ▹▹ ▹▹ ▹▹ ▹▹ ▹▹ ▹▹ ▹▹ ▹▹ ▹▹ ▹▹ ▹▹ ▹▹ ▹▹ ▹▹ ▹▹ ▹▹ ▹▹ ▹▹ ▹▹ ▹▹ ▹▹
Rose: Hello and welcome to Flash Forward! I'm Rose and I'm your host. Flash Forward is a show about the future. Every episode we take on a specific possible… or not so possible future scenario. We always start with a little field trip to the future, to check out what's going on, and then we teleport back to today to talk to experts about how that world we just heard might really go down. Got it? Great!
This episode we're starting in the year 2028.
***
[doors closing, please stand back from the doors, the train is departing]
Tour Guide: Hello and welcome to Lovechild, I'm Katie Berenson, and I'll be guiding your tour today. How's everybody doing today? Raise your hand if it's your first time here at Lovechild… okay a few first timers; a few returning visitors, great! I hope by the end of this tour you'll consider becoming permanent residents of Lovechild, our lovely city. 
Before we begin, a bit of safety: please stay seated for the duration of this tour. The monorail does make some wide but surprisingly powerful turns, and we don't want anybody toppling over, now do we? Okay? Great!
On your left, the parking lot you just parked in! Trust me, the tour gets better from here.
First, a little bit of history. Lovechild was founded in 2026 by Stefani Joanne Angelina Germanotta, who you probably know better as Lady Gaga. Stefani had the idea to develop her own city when she was a little girl, but sometimes permitting takes a long time! Yes, I see the city planners… you know what we're up to here. Today, Lovechild is a state of the art city built around three key tenants: Love, Power, and Play. You can see our city motto and seal on nearly every building, lamp post and sewer grate, LPP!
Okay, now look to your left and you should be able to see the downtown area of Lovechild. As you can see, we're currently celebrating the 20 year anniversary of Stafani's first breakout album, The Fame. One of the incredible things about living in Lovechild is that not only do you get early access to information, merchandise and even music from Stefani and her team, you also get to celebrate milestones with fellow fans! My personal favorite right now is the themed drinks at our Starbucks, which of course we call Cup of Kindness. You can get a bright pink ombre latte that gives you the cutest glitter milk mustache!
Okay moving on… On your right, you'll see the very first neighborhood of Lovechild, styled after the album Stupid Love. Each of our neighborhoods is thematic, and you can choose whichever fits your personal style best. Getting between neighborhoods is incredibly easy too, not only do we have this monorail system, Lovechild is outfitted with state of the art completely green public transportation that's free to all of our residents. Stefani believes that the future should be accessible to everyone, and Lovechild is built with all needs and income levels in mind.
On your left is the Lovechild highschool, where you can cheer on the Monsters as they take on our rivals, the Katy-Cats. Who will win? It doesn't really matter, but we're all having fun, and the half time shows are divine!
One fun fact, all these ferns you see on the left and right of the tram right now? They're all members of a genus called Gaga, named after Stefani herself.
Okay hold on, we're entering the entertainment zone, this is my favorite part, who's ready for some karaoke? It's mandatory here in Lovechild… so get ready to sing!
[fade out]
Rose: Okay! Today we are talking celebrity cities. Cities built by celebrities. And this episode was suggested by friend of the show Lux Alptraum, who sent me an article about a very specific celebrity who is actually doing this.
Nick Cannon: An artist, an icon, a philanthropist, and someone I once considered family, man. This is my brother. Akon in the building! Salute, king.
Rose: If you are not familiar with the name Akon, you're almost certainly familiar with some of his music.
Brittany Spanos: So, Akon was pretty much just the peak mid aughts, you know, R&B, hip hop, pop star.
Rose: This is Brittany Spanos, a senior writer at Rolling Stone. Akon's hits include Right Now (Na Na Na), and yes the Na Na Na is technically part of the song title.
[Clip from Right Now (Na Na Na)]
Rose: Just as a side note, I went down a small rabbit hole researching songs with parenthetical titles, and I found a list of them and they include such bangers as: Single Ladies (Put a Ring On It), (You Drive Me) Crazy, How Sweet It Is (To Be Loved By You), Major Tom (Coming Home), and Pretty Fly (For a White Guy). Anyway, back to Akon, if Right Now, Na Na Na is not ringing a bell, you might instead recognize this song:
[Clip from Smack That].
Rose: That is Smack That, with Eminemen. Basically, if you imagine in your mind that peak mid to late aughts, synth heavy, hip hop pop crossover, Akon was probably involved in it somehow.
Brittany: He discovered Lady Gaga. Just, a really wacky career trajectory after 2010. But, yeah, he's sort of just one of those people who have come and gone from the 2005-ish era of music.
Rose: But Akon is not just a musician. Like many famous artists, he is also an entrepreneur and a philanthropist. He's funded solar panels to bring lights to rural parts of Guinea, Senegal, Mali, Niger, Benin, Sierra Leone, and a handful of other countries in Africa. He's got a foundation called Konfidence Foundation, that's spelled with a K of course, to help underprivileged children. And in 2018, Akon announced that he was going to build a city. Here he is talking about it with Nick Cannon on Power 106 Los Angeles, in November of last year.
[Power 106 clip]
Nick: You got… you're building your own city. Tell me about that man. Is it called Akon-land? Akon-ville?
Akon: [Laughing] It's called Akon City.
Nick: So the city's going to be called Akon? And its a new… like, it's a future city? Like, everything's run on futuristic stuff?
Akon: It's all renewable, the Akon Solar-Tainment City is all renewable.
Nick: And this ain't no Sims game, or nothing? Like, this is a real, physical, place that people can go to?
Akon: Yeah. A real physical place. It is going to have a real airport.
Nick: My man got his own city. That's some real Coming to America stuff. He's got his own money. Like, you got Akoin, and you have your own city. And when will Akon City be complete?
Akon: Oh, well, this is a 10 year building block, so we're doing it in stages. We started construction in March.
Nick: Right
Akon: Then stage 2 is gonna be 2025.
Nick: And where is it? Where's the city located?
Akon: It's in Senegal. Senegal, West Africa.
Nick: Right. Man, your own city. That's richer than the billionaires there.
Rose: Akon City. And this isn't just two guys making stuff up on the radio, it's a real project.
John Kara: It's about 10 minutes from the brand new international airport just outside of Dakar, Senegal.
Rose: This is John Karas,
John Karas: I am the president and co-founder of Akoin.
Rose: Oh right, there's cryptocurrency involved here, which we'll get to in a bit. But first, the city. Akon City. In January, Akon and his team reached a deal with the Senegalese government over the land that the city will be built on.
John: There's been some information put out there that isn't quite correct, that the land was a gift. We wish it was a gift. Unfortunately, that's not the case. You know, two thousand acres of land, including a decent hunk of beachfront; I have yet to find anybody that's offering to provide that as a gift to anyone. But if anyone knows of somebody like that, I'd love to meet them.
Rose: Now, they're working on the planning part of the city. Which is a huge task, because every single piece of Akon city is going to be planned.
John: The vision for the city is to have a green, forward thinking, blockchain enabled, smart city that is master planned to provide a, you know, a different kind of future living environment.
Rose: They're going to have sports stadiums, and resorts on the beach, and office buildings. and schools, and apartments.
John: A forward thinking public transportation system. Right now, we're engaged in discussions with multiple designers, developers, and operators of autonomous vehicle solutions for efficiency and all of that.
Rose: There will be a promenade along the beach with shops and resorts.
John: I think, actually, in terms of the vibe of it, I think the goal is for it to be and feela bit like the south of France/Monaco meets… you know, I hate to say it out loud, but I'm going to anyway… it's sort of like that meets Wakanda, or a future vision of Africa.
Rose: Monaco meets Wakanda. That's the idea at least.
And they're hoping to learn from other cities that have gone up recently, to get some lessons on what to do and what to avoid. John mentioned, for example, a city in Kenya called Mwale Medical and Technology City, a sort of similar concept created and largely funded by a wealthy man named Julius Mwale. Akon and Julius are apparently friends, and John and Akon have watched that $2 billion city successfully go up over the past few years. The city is now about 80 percent complete, and there are 30 thousand residents.
John: they also made a lot of other really smart choices. I think they built one of the biggest, most forward thinking, solar generated power plants, certainly on the continent of Africa. And one of the more advanced ones on the planet, as a whole. And that powers the city.
Rose: They've also been keeping an eye on some recent city building projects that haven't gone quite so well.
John: When you spend the time to think, and learn from the lessons of even the recent past, there's all kinds of opportunities, especially looking at a lot of these cities, including ghost cities that went up in China over the last 10 to 15 years. And I think there's some real great lessons, both of things to emulate and things to maybe do slightly different.
Rose: The ghost cities he's referring to are a series of cities that went up all over China that wound up sitting mostly empty for years. Today, a lot of those ghost cities are in fact filling up, albeit slowly, but for a long time there were this big, totally built, places that had almost no people living in them. There's a really interesting book about this called Ghost Cities of China by Wade Shepard, if you want to learn more about them. But the thing to know for our purposes is that Akon doesn't want to build a ghost city. He wants to build a city that people will live in.
Rose [on the phone]: How involved is Akon in the planning of the city?
John: He was on multiple of those calls I mentioned to you earlier. He is involved in every detail, every decision. Again, it's called Akon city. It's not like, "yeah, let those guys do it and tell me when they're done." He's so passionate about this. You couldn't even imagine. He is involved in every detail. And I mean, literally, there's drawings of things that I'm like, "that looks good." He's like, "eh, I want to get this shifted." I'm like, "you think anyone will notice it?" He goes, "I noticed it, I want it to be just like this." "Okay." So, yeah, he's very, very, very involved.
Rose [on the phone]: Has there been anything Akon has asked for, and you've had to be like, "sorry, that's just not possible"?
John: Ummm, can I get away with just saying yes?
Rose [on the phone]: [Laughter] I mean, if you can say more, I'd love to know.
John: You know, let's put it this way. Akon is… he's an amazing… first of all, he's incredibly technologically savvy. Way, way more than I am, I'll openly say it to anyone that will ask. The guy is nothing short of brilliant. Yeah, are there things that he's asked about that are maybe a little ahead of the time? Umm, he's always looking to push the envelope. He's always looking to find a solution. Sometimes the solution doesn't exist yet. He'll often say, "well, first, let's research the daylights out of it and get our team on that." And secondly, if we don't have make a decision at this particular second, if we can wait a day, a week, a month, three months, let's track the people that are closest to whatever that item he's imagining, and see if they can crack it, before we have to make a choice of which company to go with, or how forward looking whatever that piece of technology or design element might be.
Rose: So this really is Akon City, not just a city that Akon happened to help fund. But I wanted to know just how Akon centric it would be.
Rose [on the phone]: You know, if I were to visit,…when I visit, in the future, how will I know it's Akon's city.
John: You're coming, girl, we're bringing you. You're coming.
Rose [on the phone]: When I visit, is there anything that's going to make it super obvious that this is Akon City? Are you going to play his music everywhere, or is it just going to feel like a future city?
John: Let's put it this way. Yes, there will be things that are Akon driven, but it's not meant to be on every building, and such and so. It's like, you know, you and I being from the New York area, it's not like you're going to find, twenty two buildings that say Trump Tower, Trump Plaza.. There will be some of that, but not heavy handedly so. It's meant to be a forward thinking, well planned, technologically advanced, city of the future.
Rose: So no, Akon's music won't be mandated in every elevator. But he will have a home there, as will his family.
John: Does he plan on spending a decent amount of time there? He definitely does.
Rose: And when he does live there, when he goes to the corner store to buy a soda or something, if that's a thing Akon does, he'll be able to pay with his very own cryptocurrency called Akoin. We're not going to get too deep on how cryptocurrency works on this episode, but the basic gist is that Akoin will allow people to convert a couple of different kinds of currency into Akoin, including pre-paid cellphone minutes, which is a really common form of currency in places like Senegal. And of course, Akoin will be accepted as payment everywhere in Akon City.
John: It's actually quite similar to what people are doing in China with WeChat Pay and Alipay, and what Apple is trying to do with Apple Pay here. It's just a digital payment solution.
Rose: The plan is to start breaking ground in 2021, and to have phase one of the city done by 2024, at which point some people will be able to move in. And right now, John says that everything is on schedule, and is going according to plan. And he invited me to come visit, when it's done, so… in four years, we'll have to do an update episode from Akon city.
Rose [on the phone]: Do you think this city is going to inspire other celebrities who have a similar sort of entrepreneurial, philanthropic, bent, to try a similar city building project?
John: We hope so. I mean, look, the world can benefit from more innovation, more deployment of resources to level the playing field, and give all kinds of people opportunity, all around the world. So, we sure hope that other people jump in, and again, work to create a better future for everybody.
Rose: First Akon City, then … I don't know, maybe Rihanna City, Beyonce City, Taylor Swift City! If stars do follow Akon's lead, what does that actually look like? And is this the first time a celebrity has founded their own city?
The answer to that last question is no, and when we come back we're going to talk a little bit about some past cities founded by very famous people.
Rose [on the phone]: I read that he was six-foot nine, is that true?
Kate Antonova: Yes, he was six-foot nine. He had very strange proportions, actually. And it's still debated exactly what was going on, medically. We don't know for sure, but he was six-foot nine. He had incredibly long limbs, obviously. And his hands and feet were just crazy big.
Rose: More on this incredibly tall, strange man and his city, when we come back.
[AD BREAK]
Rose: So, Akon is not alone in his dreams of building his own city. Not today, and not in the past. Roman cities were constantly being founded by military men. Henry Ford created a city in Brazil called Fordlandia, which is mostly now deserted. Edgar Rice Burroughs, the guy who wrote the book Tarzan, founded his own community called Tarzana, which still exists today. But the example I want to talk about, is not in the United States, or in Greece, or in Italy. It's in Russia.
Kate:It's probably still not really on the major list of destinations in the world, but it absolutely should be. When I first went there in 1998, I literally was warning people that you would need a guide to be able to see the city. It was very difficult. It was very hard to navigate. There's almost nothing in English. That's all changed drastically over the past 20 years. So that its now a very easy city to visit, and it is seriously the most extraordinarily beautiful place on earth, in my opinion.
Rose: This is Dr. Kate Antonova, a historian at Queens College in New York. And the city she's talking about is St. Petersburg.
Kate: I think I would just say that everyone who can possibly get a chance — obviously not real soon, but whenever the whole world opens up again — to go to St. Petersburg.
Rose: For those of you who are not up on their Russian geography, St. Petersburg is in the Northwestern part of Russia, about 400 miles from Moscow, up on the Baltic sea. And it was founded by a very interesting man, named Peter the Great.
Kate: So we're talking about the late sixteen hundreds, late 17th century into the early 18th century.
So Peter the great. He's got the title, The Great, as one of those most memorable, most notable of all the Russian tsars.
Rose: But Peter the Great is notable not just because he was royalty, which obviously helps, but he was also an incredibly commanding person, physically. He was six foot nine, with super long arms and legs and notableygigantic hands.
Kate: During his court in the early 18th century, there was a big fad for so-called freaks, as they called him at the time. People with very unusual features and so on were brought to royal courts to sort of be shown off as entertainment.
Rose: It should go without saying, but I'm going to say it anyway, that this is a pretty terrible thing to do, and the legacy of "freak shows" is long and extremely awful. Don't laugh at people who might appear different from you, okay?
Kate: So Peter the Great had so-called freaks brought to court, including giants, who were unusually tall people. And the joke for everyone at the court was they had to all ooh and aah about these giants, and how crazy they are. And they were all shorter than the tsar himself.
Rose: But being gigantic, and being a tsar, doesn't necessarily make you a celebrity. The concept of A Celebrity, the way we think about it now, didn't really exist as much back then. In fact, a recent book called Dead Famous, by a historian named Greg Jenner, traces the history of celebrity, and argues that the concept, as we know it now, really started in the early 1700's.
Kate: Peter the Great is actually the best fit as one of the earliest celebrities. And Greg Jenner actually does date the history of celebrity to around 1703, which is really interesting, because that's when Peter the Great founded St. Petersburg. He was famous throughout the world, and not just as a tsar, which I think is really important. And his reputation was not just about whether he was, you know, a good ruler, a great warrior, or any of those things that royal reputations tended to be about. It was much more about his personality, his private life, his physical features. All of those things are part of the legend. And that's not typical for royalty, either. That's really about celebrity. So I think he's absolutely a perfect fit with the definition of celebrity.
Rose: Peter was also obsessed with learning how things worked, and he would travel incognito around Russia to learn how to build ships, or bridges, or infrastructure.
Kate: And this created, for him, a reputation all over Western Europe as this extraordinary man, not just an extraordinary tsar; although all that stuff is especially unusual given his royalty. But that he was so talented, that he was so curious, that he was so strange looking, that he had such a magnetic personality. All of these things were wrapped up into it. And that's obviously celebrity.
Rose: And then, the story goes, in 1703, Peter the great was galloping across the marshlands around the Baltic sea, and decided that here, on this swampy, soggy spot, there would be a city. His city. St. Petersburg. It was a grand plan, and also… a pretty bad one.
Kate: It's the last place on earth you would ever want to put a city. And I say that…. it's my favorite city on earth. My favorite place on this planet. I love it, but it is a stupid place to put a city. It is literally a swamp. They've had tuberculosis, it continues to be a problem, even to this day. There's been giardia in the water supply until relatively recently. There has been massive floods. With climate change, we might see really, really serious issues with St. Petersburg. It is a terrible place to put a city.
Rose: But Peter wanted this spot because it was on the water. And at the time, Russia was locked in the great northern war with Sweden.
Kate: And it was during the process of that war that Peter the Great first had a terrible defeat, actually, in this territory, in the general area of St. Petersburg, which I think was a major turning point in his life. He didn't like defeat very much. So he worked for many years after that to not only win the war, but to make sure he got that territory, and then to build a city after himself on that spot. As if to say to the world, "I am not a loser." How closely connected this is to his personal psychologies is interesting, because to this day we have a city of five million people on a really unhealthy spot, subject to floods, because his ego was so important.
Rose: And so he decided that the city would be there. In the swamp. And because he was the Tsar, he could not only decide that, but he could also make it happen.
Kate: He forced, you know, all of the elite servitors of his government to build nice big stone, impressive palaces on swampy land.
Rose: To build those big stone palaces, the elite brought in a huge workforce of servants, called serfs. And in the 18 years of construction on St. Petersburg, a ton of serfs worked and died in that swamp. It's actually really hard for historians to even put a number on how many of these indentured workers set foot in the city, and how many were buried there. In researching this episode, I saw all kinds of numbers. Some say that 500,000 serfs worked on the city, and the death toll is even harder to count, it could be anywhere from 20,000 to 100,000 or more. Nobody officially counted, because the officials didn't care about these people.
Kate: The population of Russia; at this point during Peter's time, about 90 percent peasants, and they're treated as cannon fodder in wars. And when it's not wartime, the serfs are pretty expendable, in the way that they were thought of by the aristocracy and by the state. And so, you would just use them as needed, and keep bringing in more to build your city. The goal was to build te city, and please the tsar. So that's what they did, and without a lot of great record keeping. Which means that we don't have numbers.
Rose: This death toll, however big it is, has led some people to call St. Petersburg the city built on bones. All because Peter the Great wanted his city to be there, in this marshland. And Peter got what he wanted, but he didn't really get to see the end result, the city that Kate loves so much.
Kate: By the time Peter the Great dies — relatively early in 1725, he died of natural causes — the city was really still a swamp with a few palaces. Some just breathtaking palaces, in a swamp. And with very little around it. So I'm not sure I would call that a city, yet. Although it's certainly not a village. What is it exactly? It's a few palaces in a swamp. It's a very odd thing at Peter's death.
Rose: After his death, Peter's daughter Elizabeth took on her fathers pet project, and continued it, perhaps out of loyalty to her dad. And then after that, Catherine the Great is the one who makes St. Petersburg one of her big endeavors. Because, for her, being tied to Peter is an extremely savvy political move.
Kate: She is a German princess; she's not actually a blood relation of Peter the Great, and she had to kill her husband to get into power through a palace coup. So she is very tenuously in power, and she works incredibly hard to tie her legacy to that of Peter the Great, even though there's no real reason for that.
Rose: Catherine worked to finish the city, and she commissioned this very famous statue, which, of course, commissioning a statue is a big deal thing to do at the time.
Kate: The equestrian statue of Peter the Great. And she has written on the base of it: To Peter, from Catherine. Which is meant to make that connection between the two of them. And it's this marvelous… it was one of the great artworks at the time. And it's still a really amazing statue. It's not your usual, boring, equestrian statue.. It's Peter the Great sort of leaping on his horse, off into the future, towards the West.
Rose: I'll post a picture of the statue on the website and our social pages, it is pretty cool looking, and there is some really interesting stuff to say about the actual art and construction of the statue, which we're not going to get into here, but Patrons will hear all about on the Bonus Podcast this week. So a reminder that if you want that kind of deeper dive fun-facty stuff that doesn't make the episodes, head to patreon.com/flashforwardpod and become a patron! Anyway, thanks to Catherine, St. Petersburg becomes the city that Peter the Great really dreamed of.
Rose [on the phone]: Part of the reason that it's interesting, to me, to think about this city in the context of this episode is that okay, so let's say a celebrity now establishes the city and they set the tone, right? They kind of create the vibe of the city, however you want to say it. And then, of course, eventually they die. And that city still exists. And then it sort of permutates and mutates into its own thing. And to see that happen for St. Petersburg is super interesting, because it has maintained a lot of the gist the Peter the Great wanted, in a way that was really impressive, actually.
Kate: Yeah, absolutely. Not to mention it has retained that despite being called Leningrad. A real concerted effort to erase Peter from the legacy. It came roaring back the second there was a chance for that day. Almost one of the first things that the city does after the collapse of the Soviet Union is to rename it St. Petersburg. If you go there today, Peter is everywhere. His face is on just everything; all the advertising, on buildings. His name is on everything. There is a beer named after him. I mean, he's everywhere. And so, what began as a celebrity city around a living celebrity has become celebrity kitsch, just like often happens with celebrities today, too, right?
Rose [on the phone]: I've never been to St. Petersburg, obviously, but if you are a person who goes there, or lives there, you know what he looks like? You would recognize him immediately?
Kate: Oh, my God, yes.. My 4 year old daughter knows what he looks like, because we just spent six months there. And in fact, we were quizzing our daughters when we look at statues and stickers and whatever; there's stuff all over St. Petersburg. If he has a mustache, it's Peter the Great. If he has sideburns, it's Pushkin.
Rose: There are Peter the Great impersonators who walk around the city in the spring and fall. Literally people dressed up as the city's celebrity founder, just wandering around all the time.
Rose [on the phone]: Wow, that's incredible. Do they wear stilts to be taller?
Kate: No, they don't. And that's my biggest gripe. They do pick actors who are tall. But they're nowhere near tall enough. I get kind of picky about that. They should really be so much bigger. But how often can you find someone who could actually look like Peter the Great?
Rose: And even beyond just his face being everywhere, Peter's mark is indelible on the city, on the way it's designed and laid out.
Kate: Absolutely. Completely. I would say everything about it, actually, Petersburg is really fascinating, as one of the first cities that is planned completely from the beginning. So the main geographical orientation of St Petersburg is that it begins with the fortress of St. Peter and Paul, named after the Saints. But coincidentally Peter's in there. So the fortress — which was the first major thing built to protect the city, obviously — and then right across the river from it is the admiralty where they build the ships that will also protect the city. So the center is not yet government or anything else. The center is building ships and a fortress because that's what Peter loves. And so the focal point is not so much state power, or the monarch, but the Navy. Because he was obsessed with boats. He'd been making boats, by hand, with his own hands, since he was a child. It was a major childhood experience for him to learn how to make ships. And he created the first Russian navy because it was mostly a landlocked empire until Peter the Great made sure he could get his boats. It's really about a little boy who loves boats, is what it keeps coming back to.
Rose: This is what it means to design a city, when you're a celebrity. It's about making your mark in the literal footprint of a place that people will then live in. It's about setting a tone and a way of thinking about the world, and a physical infrastructure that will, hopefully, live on past you. Whether that's centering the city around your boat obsession, or creating a green, cryptocurrency Wakanda meets Monaco, the choices that these celebrities make about their cities set the tone for what the city will be like both physically and sort of, spiritually.
There's a reason city building is alluring to people with money and power. You get to create your vision from the ground up. You get to dictate how things will move and flow, and create a space that has your DNA in every brick, every turn, every weird little angle on the map. Every time someone pays in Akon City, they'll be given the option to pay with Akoin. They might not realize it, but the way they move on their way to work or to the store, will be defined in some small way, by Akon.
So what happens when more celebrities today get on this train? Who might be next, after Akon? Whose city would you want to live in, and whose would you want to avoid at all costs? What kinds of celebrities might actually take this kind of project on, and which ones would never dare?
Brittany: The streets are covered in glitter.
Rose: And when we come back we're going to dive into the world of today's celebrities, and talk about whose cities would be great, and whose cities would be terrible, and whose cities would be terrible but also great. But first, a quick break.
[AD BREAK]
Rose: So I know this probably sounds totally bizarre to some of you, but I actually don't think it's that wild to that some celebrities besides Akon might decide to break ground on a city. Hear me out, staying on top, in the music business especially, is pretty hard.
Brittany: Especially in pop music. After you've hit a certain amount of time in pop, you don't make the same hits. You don't make the same money on touring, depending on who you are. A truly select few; there's a one percent of the one percent that succeeds in that way.
Rose: That's Brittany Spanos again, senior writer at Rolling Stone. And to stay relevant, and stay wealthy, musicians will often branch out to things like makeup or fashion or home goods. Beyonce has a line at Adidas. Almost every celebrity these days has a fragrance. Rihanna has a lingerie line and a makeup line.
Then there's the rise of influencer culture, people who aren't huge A list celebrities, but who are building these online and in-person brands. In Los Angeles, there are several houses that groups of Tik Tok stars have moved into, to make videos and content together. Dolly Parton had Dollywood, an incredibly successful place that people go to to experience her vision. It's not quite a town, but it's not that far from it either.
You can also think of places like Marfa, Texas, where one really influential rich person can kind of reshape a town that already existed into his own vision. Tony Hsei kind of tried to do something like that with Downtown Las Vegas recently, as well.
And I think, given all the trends that we're seeing in celebrity culture, and brand building, and empire building, it's not actually that weird to think that either the biggest A list stars, or those up and coming rich influencers, might try to create their own places, their own towns.
Brittany: I think that the people who would most likely think about it — in my head — would be the already kind of either a billionaire, or close to a billionaire, bracket of musicians who are in that frame of mind where they would just start up things. So, Beyonce and Jay-Z. I can totally see them actively starting a city.
Rose: Beyonce was the first person who came to my mind, as well, just because she seems like the kind of person who would actually succeed, I think, at something as hard as building a city. Not just talking about it, but actually making it happen. Rihanna, too, given her other successful business ventures, might dip a toe into city creation.
Brittany: Oh, Rihanna would definitely. I think… who else would do it? It feels there's probably shocking number of people who would, if they had the chance to jump on it, would do it in a way that we're probably not prepared for them doing.
Rose [on the phone]: A Jeremy Renner city.
Brittany: I feel like if Taylor Swift had the opportunity to, she might. I don't think she would choose to do it, but if it were offered to her, she would take it.
Rose: Another person I can see doing it is JoJo Siwa
Brittany: It has to be the people who are really already thinking bigger than music, which is like… Akon has been kind of out of music for a few years, and doing other business ventures. And it's the people like someone like JoJo Siwa was ripe for that because, she so many business ventures. She's partnered with Target, and Michaels, and obviously Nickelodeon, and she makes millions every year based off of just products. That her starting in a city where she can fill it with her own spon con is ideal.
Rose: If you're not familiar with JoJo Siwa, she's a former child star who appeared on the show Dance Moms, and has leveraged that into an incredible amount of money and fame. She's only 17 years old, but Cosmopolitan estimates that between her merch, her touring and her YouTube channel, she's worth about $12 million dollars.
[JoJo Siwa clip]
JoJo: I got my birthday outfit on now. I got the boomerang jacket from tour on. I got my unicorn shirt on. I got my purple pants on. I got my cool shoes on. I got my sunglasses. I got my JoJo bow. I got everything.
Rose: Also in looking up how much JoJo Siwa is worth I learned that her fans are called Siwanatorz. Which is absolutely deranged, and I kind of love it. Another thing I learned, is that in 2019 the FDA issued a warning related to JoJo Siwa's cosmetics that said that there were alarming levels of asbestos in them. Hopefully her city has less asbestos than her cosmetic line.
Now, JoJo's town might not be my cup of tea.
Brittany: The streets are streets covered in glitter.
Rose: But it would probably be more… functional than other celebrity cities that you could imagine.
Rose [on the phone]: I was going to ask you that if you had to pick a celebrity that you would move to their city, who's would it be?
Brittany: I would probably want to move to a city that is owned by someone a lot who-ier. Just because I feel like it'd be funny just to live there. To live in Rita Ora's Ohio city that she would start up. And just see the way… I just think that she would be too present as the mayor of that city. I would just see Rita Ora everywhere. And everyone would be like, "why does Rita Ora suddenly have so many top ten hits?" And it's because she's just playing her own music, on repeat, in her city. And I feel like it would look like the city from The Hunger Games.
Rose: Who is Rita Ora, you ask? Great question, she is the Who Queen, for those of you who listen to Who Weekly. And she's ostensibly a singer, but what Rita Ora is realy known for is that she is really, really good at keeping herself in the news, through all kinds of influencer deals, and clever tabloid bait. She's one of those people who is constantly being covered by magazines, but when you see her face you're like… wait… who is that?
The thing that a lot of these people have in common is that they're really good at branding. And that would probably extend to the city. So, imagine this: you're a musician, putting out music, and you have a city. So, you could, like you heard in our little fictional intro, create these incredible branded experiences for residents.
Brittany: So much of music, especially pop now, is based on image, and based on how thaht image relates to the actual music that you're producing. And just making that one big package. I would be so shocked if the cities didn't shapeshift with every new album, and go through huge era redesigns, every every time new music is coming from each of these artists. Like a Gaga city would just be so insane, because it would go from being A Star is Born themed and then all of a sudden it's Chromatica. I mean, she literally created a universe for her new album. It'll just be like, okay, we're gonna we're going to pivot to that. And so now you all have to adhere to my new vibe.
Rose: But maybe the people who live there would be totally fine with that. Because maybe that's why they live there.
Brittany: The worst part will be the people who, like, are the super stans, but can't move to the city. And then it would be a giant war between the stans who can live in the city versus the people who cannot.
Rose: Stans are super fans, in case that's not a term you're familiar with. It actually comes from an Eminem song named Stan about a hyper obsessed fan whose name was literally Stan.
Brittany: I'm picturing a small child making a PowerPoint to convince their parents that they need to move to JoJo Siwa's city.
Rose: In case you couldn't tell, I had a lot of fun with the intro for this episode, imagining a world where there are themed sports teams based on the star, and rivalries between celebrity cities. And I didn't even really have to make a lot of the details up for the intro. Lady Gaga actually did have a line of drinks at Starbucks once.
And while Brittany and I had a lot of fun joking about Rita Ora's city, I really don't think this is a completely bizarre idea. Akon is building a city. Past celebrities, of various stripes, have done the same. Current stars are looking for ways to branch out, to diversify their brand, to put their stamp on things.
It remains to be seen exactly how Akon's city will shake out. Maybe it will fizzle out, and will never actually be built. Maybe it will, and provide a model for other global artists to start shaping the world, physically. The idea that other stars might follow in Akon's shoes, to varying degrees of success, isn't that far-fetched. We've definitely done plenty of less likely episodes on this show.
As for me, I'm ready to move to Janelle Monae's city at any moment. Just say the word, and I'll pack my bags, and I'm there.
[music up]
That's all for this episode. Flash Forward is produced by me, Rose Eveleth. The intro music is by Asura and the outtro music is by Hussalonia. The episode art is by Matt Lubchansky. Special thanks to Gina Delvac who voiced the perky Lovechild tour guide on today's episode. Check out her work on Call Your Girlfriend, and other podcasts . Oh, and for those who are always wondering what the little references are, in the episodes, take a close listen to the song that's playing during the tour.
If you want to suggest a future we should take on, send us a note on Twitter, Facebook or by email at info@flashforwardpod.com. We love hearing your ideas! And if you think you've spotted one of the little references I've hidden in the episode, email us there too. If you're right, I'll send you something cool.
And if you want to support the show, there are a few ways you can do that too! Head to www.flashforwardpod.com/support for more about how to give. But if that's not in the cards for you, you can head to Apple Podcasts and leave us a nice review or just tell your friends about us. Those things really do help.
That's all for this future. Come back next time, and we'll travel to a new one.