Flash Forward is 100% independent, I don't have a network or a publication footing the bill here or promoting the show. The only way I can continue to do this work thanks to the support of listeners! Consider this podcast extremely artisanal.
If you've ever enjoyed the podcast, please consider chipping in to keep it going. Here are a few ways to do that:
You can become an ongoing Patron, or just toss a few bucks my way when you can. It all helps! Here are a few ways to support the show:

Patreon is a bit like Kickstarter, except instead of donating a single chunk of money to a single project, you give a little bit of money for each thing a person creates. So you can pledge to give $1, $2, $5, $10 (you get the idea) each episode. And in return you get all kinds of bonus stuff: access to a fan newsletter, exclusive content, a Bonus Podcast, a book club, a goody bag, even the chance to have your voice appear in the show. Over at Patreon I explain how I'll use the money, and all that. It's a great way to give!

Donate via DonorBox. If you don't have the funds to donate monthly, or you just want to throw a chunk of money at me RIGHT NOW, you can do that too! Just put some info in below!
WANT EVEN MORE?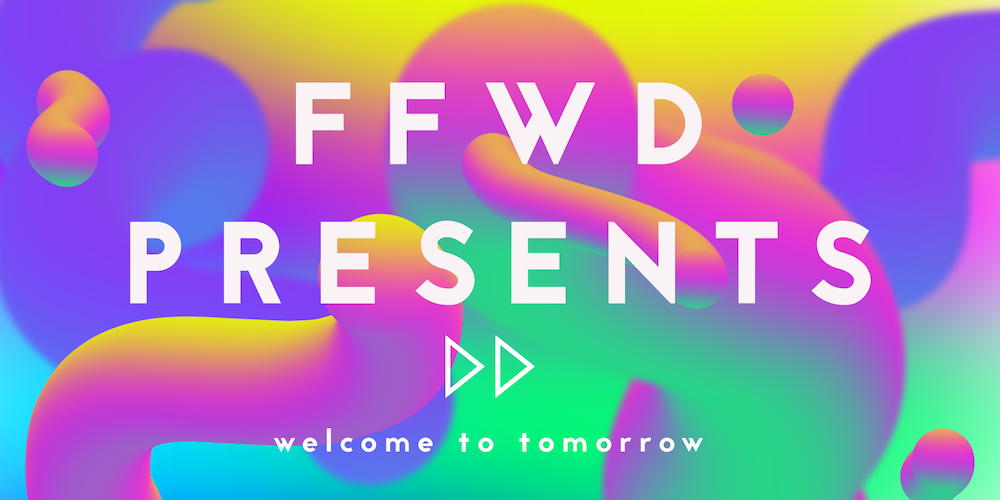 Flash Forward Presents is a 100% independently run network of projects that help you think about the future in unique, inspiring, and surprising ways. Now, more than ever, we can all stand to remember that the future isn't set. It hasn't happened yet. And you can (and should!) try to shape it. And that's what Flash Forward Presents is here to teach you how to do. By becoming a member of the Time Traveler Club, you help make these projects possible, and in return you get additional insights into the future, and how to prepare yourself for it. Let's explore the future together.
🤖 Exclusive bonus podcasts
🚀 Behind the scenes on new projects
🌀 Time Traveler Dispatches (aka members only newsletter)
🎙 Early access to new shows
📚 Futurology book club
🧠 Quarterly videos & AMA's
⚡️ Goody bags!
Promo Codes & Advertisers
Looking for an ad you heard on the show? Here they are! Using the Flash Forward code is a great way to support the show AND get cool things you already want.
Skillshare: Skillshare is an online learning community where millions come together to take the next step in their creative journey, with thousands of inspiring classes for creative and curious people, on topics including illustration, design, photography, video, freelancing, and more. Start with two free months of Premium Membership, and explore your creativity at Skillshare.com/flashforward.
MOVA Globes — Beautiful spinning globes (no cord or power supply required) in amazing designs. Visit movaglobes.com/flashforward and use the code FLASHFORWARD, all one word, at checkout for 10% off your purchase.
Zombies Run! You are a Runner en-route to one of humanity's last remaining outposts. They need your help to gather supplies, rescue survivors, and defend their home.
Ruins of the Galaxy — Available at Audible today!
Purple Carrot — The convenient way to cook up tasty, healthy plant-based meals that will leave you wanting more. Get $30 off your first box by going to www.purplecarrot.com and entering code FLASH at checkout today!
Shaker & Spoon — A subscription cocktail service that helps you learn how to make hand-crafted cocktails right at home. Get $20 off your first box at shakerandspoon.com/flashforward.
Tab for a Cause — A browser extension that lets you raise money for charity while doing your thing online. Join team Flash Forward by signing up at tabforacause.org/flashforward.
Tavour — Turn your fridge into the best craft beer bar around. Download the app and use the code flashforward for $10 off after your first order of $25 or more.
Want to become an advertiser on this list? Head this way for more about that.